New 2021 Hyundai Elantra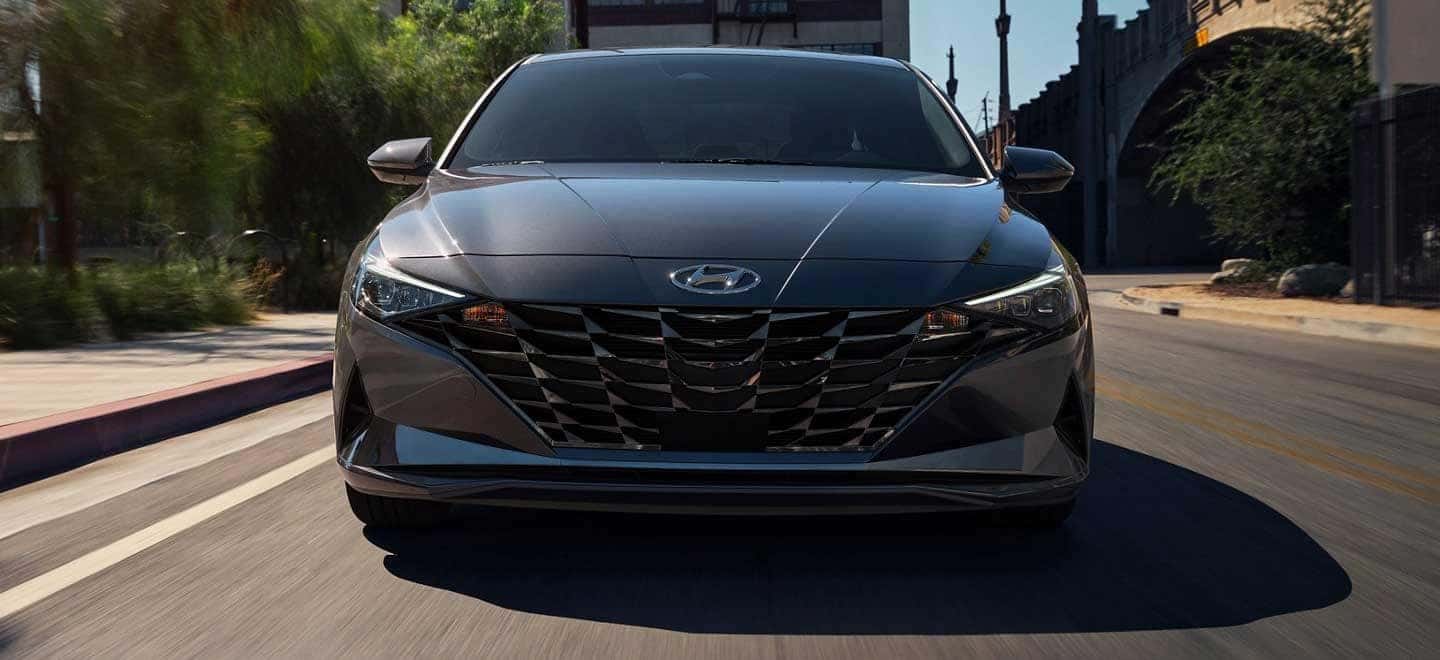 Hyundai is one most trusted names in the automotive industry, and the new 2021 Hyundai Elantra offers a suite of incredible features. But what exactly sets this car apart from the rest of the competition, and how can it benefit your needs? This article goes into detail about all the great features that the latest in the Elantra line has to offer. Keep reading to find out more!
Go Bold Everywhere You Drive
If you haven't noticed, car companies these days are very big on their vehicles' exteriors. They've learned that people are attracted to what's on the outside, and they've cut no corners in the race to create the most daring exterior. As far as the latest models go, however, the Elantra is definitely ahead of the game.
The 2021 Hyundai Elantra skips all the way over the standard curves of most other sedans and opts for what can best be described as an angular cut instead, giving it a sporty and assertive vibe that's sure to take command of the roads. The cabin has also been greatly upscaled in comparison to last year's model, and the interior styling is every bit as luxurious as it is uniquely defined.
Plenty of Great Trims
Hyundai knows that there are different strokes for different folks, and the new 2021 Elantra offers a different type of model for everyone. Let's take a look at the models you get to select from.
Elantra SE
The SE is the most affordable trim of this model, but that doesn't mean it's not without its perks. This model sports a powerful front-wheel drivetrain and an impressive 33 miles per gallon in the city and 43 miles per gallon on the highway. It also has an Intelligent Variable Transmission (IVT) that offers normal, sport, and smart drive mode options.
The interior comfortably seats five passengers with ample leg and arm room, and it certainly comes with its fair share of technology as well, including an AM/FM radio with a high-def display, steering wheel controls, and two LCD front monitors. Add to this some top-notch safety features such as electronic stability control and side-impact beams, as well as blind-spot collision assistance and lane-keeping assistance, and you've got a solid car for a solid price.
For a slightly greater cost, you can opt for the Elantra SEL and get some extra features. You get several upgrades to your exterior, including tinted windows, fully galvanized steel panels, fully automatic daytime running lights, and a chrome grille. The car will also come with a window grid and roof mount antenna, as well as built-in turn-by-turn navigation instructions, so you never get lost on a road trip.
This trim also comes with seat heating and cooling options, a premium cloth seat trim, and of course, more cup holders.
Elantra Blue Hybrid
Hybrid cars are becoming a big deal these days; after all, who wouldn't want to reap the benefits of both gasoline and electric power? This hybrid vehicle not only offers both fuel options, but also goes above and beyond with its fuel-efficiency, boasting a whopping 49 miles to the gallon for city travel and 52 miles per gallon on the highway.
With a generous tank that holds 12.4 gallons, this trim is all about efficiency, saving you money where it counts.
Elantra N Line
For those drivers who are in it for the speed, the Elantra N Line is the perfect car for you. This trim comes with a 1.6 liter 4 cylinder intercooled turbo engine and a manual 6-speed transmission, so you can look forward to a great time behind the driver's seat for many years to come.
The N Line also comes with practically all of the special features of the SEL trim, so you won't be missing out on any of the good stuff.
Hey, who doesn't like to brag about having a limited edition car? The Elantra Limited stands out with bigger wheels and brakes that offer Brake Assist features as well as electric parking features. With the interior, this model goes over the top with Bluetooth features, Android and Apple compatibility, Bose premium speakers, wireless device charging, and voice activation services.
The limited is definitely a car for those who want all of the bells and whistles, so make sure you get your hands on one if this sounds like the care for your needs.
Elantra Limited Hybrid
With the Elantra Limited Hybrid, all of your bases are covered. Sporting all of the features that come with the Hybrid trim and combining them with the features of the Limited trim, you get top-of-the-line specs in every aspect of the Hyundai Elantra. If "the best, or nothing" is your mantra, then this is your car.
As you can see, there are plenty of features for this incredible vehicle that you don't want to miss out on. Make sure to buy your Hybrid today!
Get Your Hands on the New 2021 Hyundai Elantra Today
At Patriot Hyundai, we offer the best deals this side of Oklahoma, so you can be sure you'll leave with a vehicle you'll love! We have a vast selection of both new and pre-owned Hyundai vehicles that you can choose from, so there's something for everyone here. If you have any questions, don't hesitate to contact us today, so we can get you on the road with the car of your dreams!