The Benefits of Buying Used and Certified Pre-Owned Vehicles at Patriot Hyundai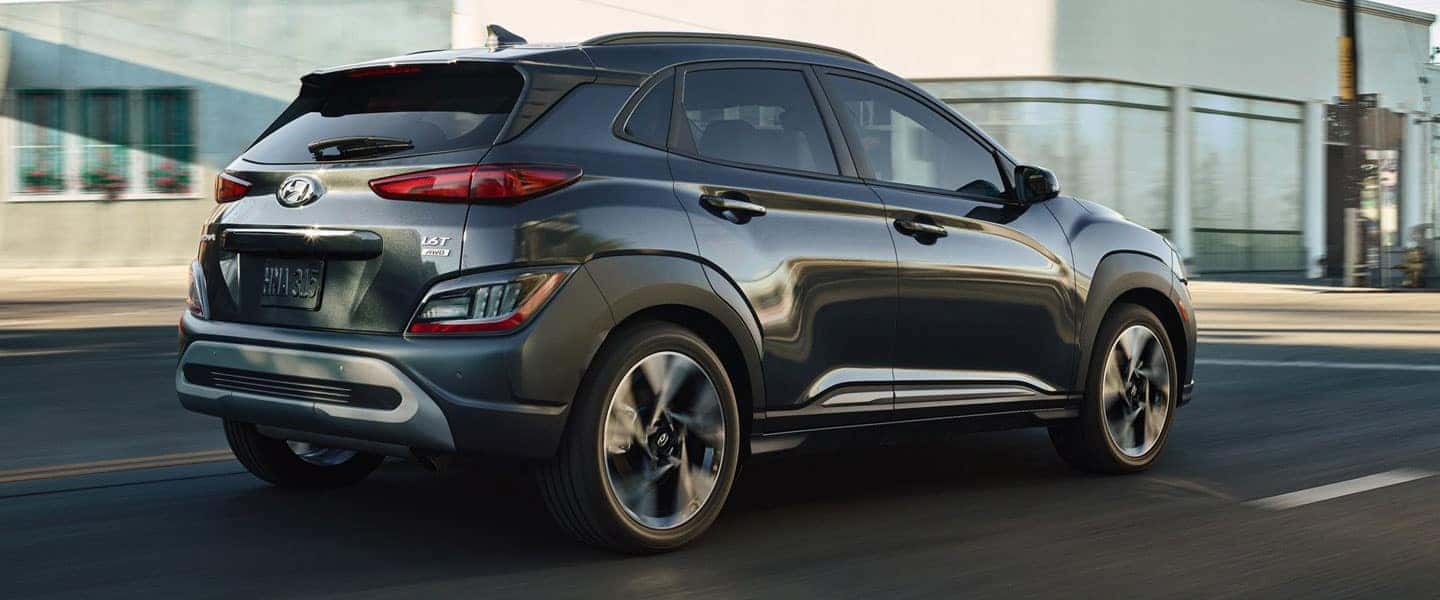 When you buy Used or Certified Pre-Owned (CPO) vehicles from a trusted dealership like Patriot Hyundai, you get many benefits. It's not just that you pay less for a high-quality car. You'll also get less depreciation, lower insurance costs, warranties, roadside assistance, and more.
When you buy a used car, you get a lot more—while still paying far less than you would for a new car. It's one of the smartest investments you'll ever make. Patriot Hyundai is one of the best places to find the perfect car for you and your family at an affordable price. Read on to learn more.
The Benefits of Used Vehicles
There are many benefits you experience when you buy used vehicles. These include less depreciation, a lower price tag, lower insurance costs, and fewer fees. Let's review each of these now in detail.
Less Depreciation
One of the biggest challenge's buyers face when they purchase a new car is the significant depreciation that occurs. The value of the car goes down dramatically the second they drive it out of the lot. When you buy a used car, this doesn't happen. Why? The car already underwent most of its depreciation during the first couple of years it was on the road.
This means that, when you buy the car, its value will stay close to what it was when you first bought it. If you decide that you want to sell it later, you won't lose much money. The same can't be said for selling a car that you bought new. There are even repairs you can do or additions you can add to bring up the value of the car. This means you could even make some money if you sell it.
A Lower Price Tag
One of the best benefits of buying a used car is the lower price tag. You might have noticed when searching for "best used vehicles to buy," that the prices are significantly lower than the new car version you might have been considering. In fact, the price of a used car can be almost half of that of a new car. So, if you have a limited budget for buying a car or you want to spend money on additional features, this is a big benefit to buying a used car.
Lower Insurance Costs
A used car also comes with lower insurance costs. This is because, when you buy a car, the insurance is higher if the price of the car is higher. By getting a less expensive used car, your insurance costs will be lower.
Fewer Fees
There are many fees associated with buying a new car. These include advertising fees, destination charges, shipping fees, and stocking fees. If you've added any features, these also tend to be more expensive when you buy a new car. With a used car, you don't have to pay for any of these fees. You save way more money. The best part? Depending on the used car you buy, the person who owned it before might have already added some extra features. This helps you save money, too.
The Benefits of CPO Vehicles
If you've recently looked up "used vehicles near me" or "used vehicles for sale" online, you might have noticed the CPO option. Also referred to as the certified pre-owned option, this is a type of used car that came about because of consumer worries about reliability. This type of car is certified, either by the manufacturer of the car or the dealership you're thinking of buying it from. There are many benefits you get with CPO vehicles, which we'll cover now.
They're Inspected Thoroughly
For a CPO vehicle to be certified, it goes through a thorough inspection. Any cars that have extensive damage or an underlying issue that could become hazardous in the future won't pass the test. If any cars have a repair that needs to be done before they're in full working order, these repairs will be done. As a result, when you buy your CPO vehicle, it will be high quality and reliable.
They're Lightly Used
Another requirement for a vehicle to be certified as a CPO vehicle is that it's been lightly used. Any cars that have extensive mileage or have been on the road for too many years won't receive the certification. If you're looking for an affordable, high quality, and lightly used car that is almost as good as new a used CPO vehicle is the perfect choice for you.
You Get a Warranty from the Manufacturer
The main reason why cars must be lightly used and inspected thoroughly is that the manufacturer will provide you with a warranty when you purchase the car. This is usually a combination of a bumper-to-bumper and a limited powertrain warranty. Deductibles are typically low, priced at either $50 or $100. Sometimes, the warranty can last as long as 100,000 miles, so you could get coverage the entire time you own the car.
When considering a CPO car that comes with a warranty, check to see if you must pay a new-owner transfer fee if you choose to sell it. There are many CPO warranty options out there, and you want to find one that works for you. By speaking with a dealership representative, you can find the best one for you.
Roadside Assistance
Many CPO vehicles come with free roadside assistance, which is available for free 24 hours of the day. This might include services such as lock-out help, jump starts, and towing if you're stuck on the side of the road. Additional perks might include loaner cars when yours is in the shop, reimbursements when your car isn't working, and financial assistance if you're on a trip and it's interrupted by your car not working.
A Vehicle Return Policy
Some CPO vehicles will come with a vehicle return policy. If you aren't happy with the car, you might be able to swap it for another car, if you've had it for a limited amount of time and used a limited amount of mileage. Speak to a friendly dealership representative when checking out the CPO vehicle to see if this policy applies.
Why You Should Buy from Patriot Hyundai
Now that we've reviewed all the benefits of buying a used or certified pre-owned vehicle, we'll go into the reasons why you should buy your car from Patriot Hyundai. These include great reviews, trustworthy sales reps, and more.
Great Reviews
At Patriot Hyundai, we have great reviews. In fact, we have verified customer reviews that are certified by SureCritic Reviews. Whether they're looking for a new car, need a repair done, or are getting their car serviced, our customers leave great reviews.
Trustworthy Sales Reps
One of the challenges many buyers face when they go to dealerships to buy a car is the pushiness of sales reps. Unfortunately, sales reps too often focus on making commissions instead of caring about what you need as a car buyer. This isn't the case at Patriot Hyundai. We pride ourselves on having trustworthy sales reps.
When you come in, one of our professional sales rep will come up to you and ask you questions about the type of car you're looking for, as well as your budget. Then they'll take you out to look at all the options available to you. They'll offer suggestions about additional features that could be perfect for you and your family, and they'll be honest about any issues with the cars.
They'll also give you information about financing options. If you've wondered, "Can you lease a used vehicle?" we can answer that question and many others like it. The best part? We'll make sure you find a car you can afford, whatever your financial situation or credit score might be.
Long-Standing Reputation Within the Community
Finally, Patriot Hyundai has a long-standing reputation within the community. Based in Bartlesville, Oklahoma, we serve drivers in this city and in Coffeyville, Tulsa, and Owasso. Over the years, we've done such a great job that we have built up an outstanding reputation.
Need More Information?
Now that you've learned about why it makes sense to buy used cars at Patriot Hyundai, you might need additional information. Maybe you want to learn more about the difference between used and pre-certified owned vehicles. Or maybe you want to find out which used vehicles are best suited to your budget.
Whatever information you need, we can help you at Patriot Hyundai. We know all there is to know about used cars. We also sell Used and Certified Pre-Owned vehicles, so you can save money and find the best car for you! Come down to Patriot Hyundai, where we can show you our inventory of used and certified pre-owned vehicles.