The New 2021 Hyundai Palisade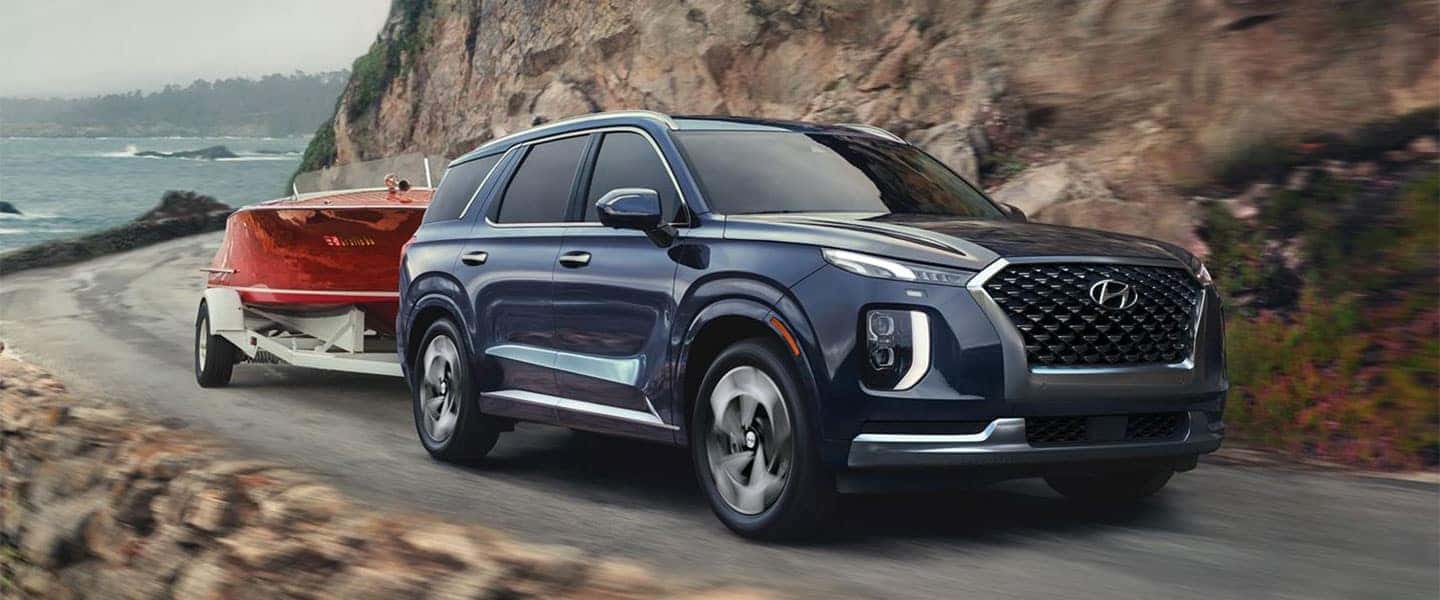 Hyundai has an incredible reputation for reliability. Their superb engineering, as well as the fantastic warranty, means that when you buy a Hyundai from Patriot Hyundai in Bartlesville, OK, you buy with confidence. For those who are in the market for a mid-sized SUV, the new 2021 Hyundai Palisade could be exactly what you're looking for. This incredible SUV offers next-level comfort at a very affordable price. There are several different trim levels of the 2021 Hyundai Palisade available: which one is right for you?
In this guide, we're going to take a look at the Palisade's key features, as well as all of the trim levels that you can buy on the Palisade, and help you figure out which one strikes the perfect balance for you. Are you ready to learn more? Then read on!
Key Features
The Palisade is all about versatility. This vehicle packs a fantastic engine that can deal with everything from city traffic to long highway drives and even some off-roading. Whatever you want to do, the Palisade will help you achieve that. Inside, the Palisade comes with a huge amount of plush equipment that makes for a luxurious ride across all trim levels. There are a number of fantastic little touches that really show the thought that's gone into the Palisade, such as the secondary heater that warms the cabin before the engine warms up.
When you enter the Hyundai Palisade's 2021 interior, fantastic tech is everywhere. You can reprogram the gauge cluster, and there's a large touchscreen that makes it easy to control the vehicle's features. There are acres of storage in the back too, especially if you power down the third row. The Palisade is a crossover that can take you anywhere, quite literally, thanks to the optional AWD system. No matter where you are, who you are, or what you want to do, there's a Palisade that is right for you.
The New 2021 Hyundai Palisade: Trim Levels
Without any further ado, it's time to find out what standard equipment and engines you can find in all the different trim levels of the Palisade. Let's take a closer look!
SE Trim
The base trim for the Palisade starts out very strongly indeed. This trim comes with a powerful V6 engine that produces a massive 291 horsepower and 262 lb-ft of torque, which means that climbing hills is a breeze. As standard on the SE, you'll get the Palisade's strong eight-speed automatic transmission and front-wheel drive. If you'd like to take the Palisade off-road more seriously, you can also upgrade to all-wheel drive.
Inside, you'll find a great eight-inch touchscreen display that comes equipped with Android Auto and Apple CarPlay as standard, which makes it easy to connect your smartphone and other mobile devices. Connection types are many and varied, too! Bluetooth is standard in the Palisade SE, and you'll also get access to a massive five USB ports.
If you'd rather listen to the radio than use your phone as a source, HD Radio is standard on the SE and makes for a great listening experience. The driver's seat is adjustable, while the second and third rows are equipped with bench seats, which allows the Palisade to seat eight people. On the outside, you'll notice the beautiful alloy wheels measuring 18 inches, which are included on the 2021 Palisade SE.
Safety is our top priority. This means that the SE comes with a massive range of safety equipment including a rearview camera and rear parking sensors, lane departure warning technology, automatic emergency braking, and drowsiness monitoring, which helps prevent a very common cause of accidents. LED headlights are also included.
SEL Trim
Step up to the SEL trim level and you gain access to even more equipment! Inside, the SEL features dual-zone automatic climate control, heated front seats, and a power-adjustable driver's seat. The second-row bench seats are replaced with seats, making the SEL seat seven, but you can switch back to an eight-seat layout if you prefer.
Passengers in the SEL will be able to get access to fresh air and natural light through the standard sunroof, while everyone's safety is enhanced even further thanks to included blind-spot monitoring and rear cross-traffic alert. Other features on the SEL trim include keyless entry, remote start, and push-button start.
If you're interested in adding even more equipment to the SEL, you can opt for two different options packages. The Convenience package includes front-facing parking sensors, a power liftgate, 20-inch alloy wheels, rear sunshades, wireless charging capability, and more. The Premium package includes a 10.2-inch touchscreen display, navigation, satellite radio, a heated steering wheel, a power-adjustable passenger seat, heated seats in the second row, and even an intercom!
Limited Trim
For an even more prestigious SUV, the Limited trim comes with some fantastic amenities and standard equipment. On the Limited trim, you get everything that the SEL trim does, including the contents of the Premium and Convenience packages, making it an absolutely incredible vehicle. However, you also get access to even more equipment, including a surround-view parking camera, a head-up display, ventilated seats in the first and second rows, ambient lighting, a digital gauge cluster, a panoramic sunroof, and an incredible sound system with 12 Harman Kardon speakers.
Calligraphy Trim
For those who want the very best, the new 2021 Hyundai Palisade Calligraphy is the answer. This incredible vehicle comes with everything that you'd get on the Limited trim but also packs some unique accents that make the Calligraphy really stand out. You get a unique grille and bumpers, as well as 20-inch wheels, and quilted leather panels on the doors. This vehicle isn't only luxurious, either. The Calligraphy also comes with all-wheel drive as standard, which means that it's ready for adventure! For those drivers who want to experience one of the most luxurious vehicles that Hyundai has ever produced, and have an incredible driving experience too, then Calligraphy trim level is perfect for you.
The Hyundai Palisade Is Waiting for You
If you want to experience rock-solid reliability, incredible levels of luxury, and have great fun, too, then you need to purchase the new 2021 Hyundai Palisade. The massive variety of trim levels means that there is a Palisade that is perfect for you. It's just waiting for you to find it. Here at Patriot Hyundai, we can help you. We have a great selection of Palisades at our dealership. If we don't have the exact model that you're looking for, we can help you find it. If you're interested in taking a more detailed look at the Palisade, or have any other questions, don't hesitate to get in contact with us today.